We hope you'll enjoy your stay
Finished with intricate design to international standards and decorated with original African art. Enjoy a home away from home in our king standard room 25m2 room offering. Enjoy the city view.
All King Standard guest rooms have fully stocked mini-bar, color television with in-house movies, telephone with international direct dial.
Tea makers/
Hot Water Boiling Pots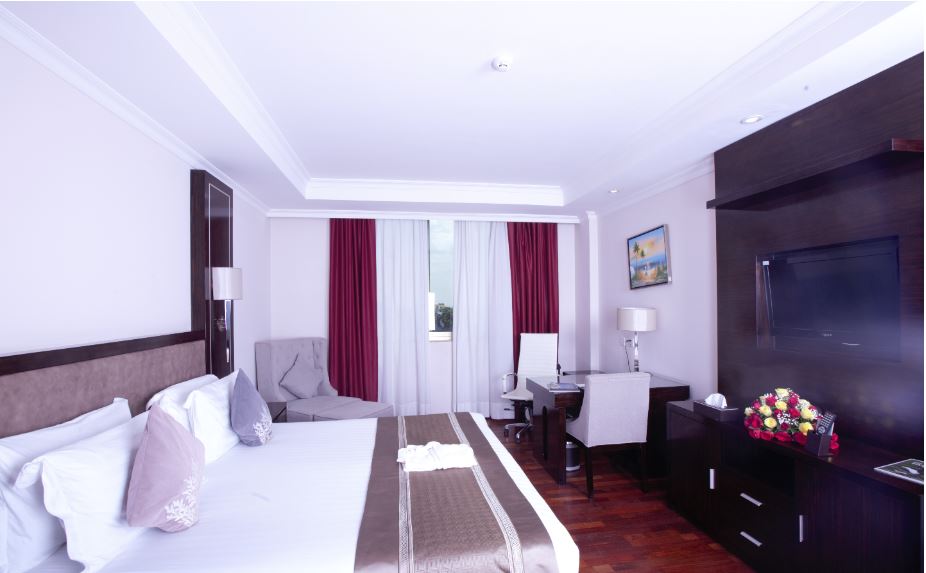 "Customers may forget what you said but they will never forget how you made them feel"
The Saro Maria Hotel is one of the leading 4 Star Hotel situated in the heart of Bole, in the capital city of Addis Ababa. The Hotel is strategically located in the Prime business area of city and is just 2Kms away from The Bole International Airport, making it ideal for the ever increasing number of our business and leisure  travelers.
Saro Maria Hotel is an international Standards hotel furnished with intricate designs, amenities and detail. The hotel is a walking distance from most shopping malls , embassies, financial services, governmental and non-governmental organizations found in this part of the city.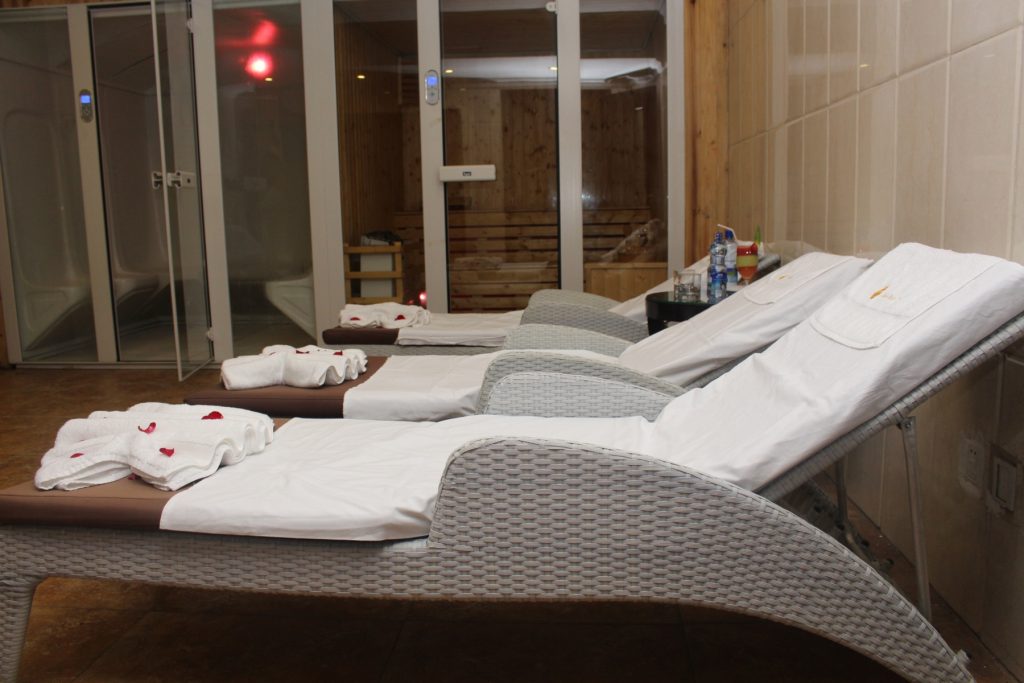 Today's fast paced economy has a heavy toll on our mind and body. Come and relax in our first class facilities. 
Saro Maria Hotel has stirred up the local culinary scene by offering most sought out gourmet menus in our international and specialty restaurants.
Easy access location from Airport. The hotel doesn't feel like an airport hotel as its in a busy street in Addis Ababa but was very easy to get to from the airport with a transfer of about 10-15 minutes. The check in was problem free and we were very pleased with the quality of the room.The wifi was excellent, comfortable bed and clean and modern
The restaurant is great. The rooms are spacious and beds comfortable. Very close to the airport (10min in the morning)
Very good by international standards ! We spent 2 nights in this hotel last October and we were pleasantly surprised by the quality of the facilities and the service
I recently stayed at Saro-Maria visiting Addis with a large group. The rooms are nice and clean, the breakfast had everything you could wish for and the food in the restaurant was also good. The spa is absolutely amazing. Many of us had massages and came back with big smiles. It is absolutely world class. The staff is very friendly